Competitive Pricing

We have the best prices in Canada. Request your 100% free quote today!

Free Artwork Services

Why do it yourself? Leave the work to us and get free mockups before ordering!

Fast Turnaround

Our speedy production helps get your order to you faster! Request rush service to get it ASAP!
Product Highlights
Available in 10mm, 15mm, 20mm or 25mm widths
Ideal for electronic devices and keys
Designed to slip over the wrist easily
A highly economical wrist strap solution
Screen print up to 5 colours, but we recommend our dye sublimated option for designs with more than 3 colours
Rapid production and delivery time
Customize with fittings and clips
Product Highlights
From the options below, just let us know which you would like in the notes section of our "Request a Quote" form.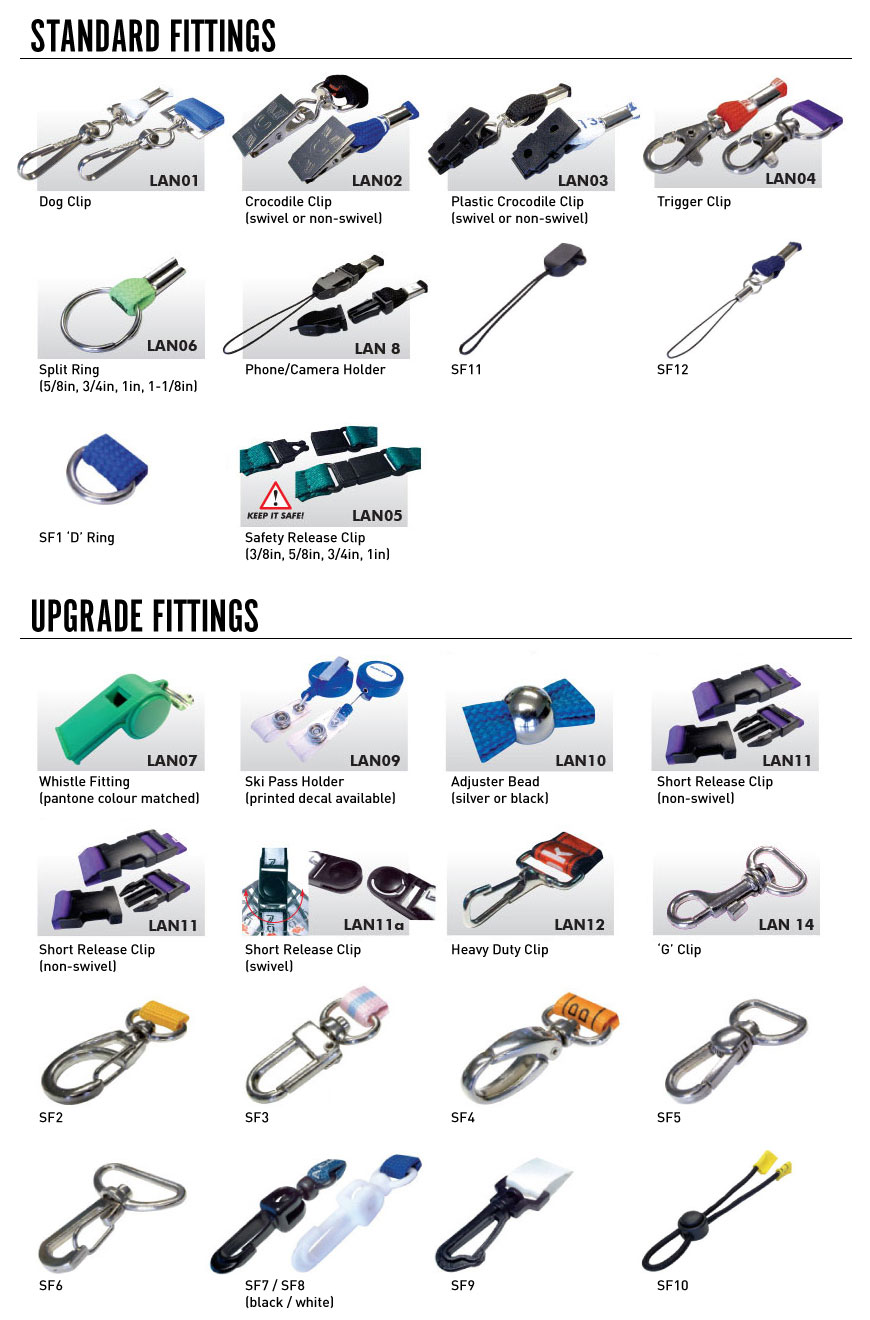 Product Highlights
In Stock Material Colours
From the options below, just let us know which you would like in the notes section of our "Request a Quote" form.

Please note that other material colours are available, see below for more information (custom colour Pantone dye fee may apply)
Additional Print & Material Colours
Browse our Pantone chart for a full range of available custom dyed material and screen print colours. Product Highlights
Material Widths Available
From the options below, just let us know which you would like in the notes section of our "Request a Quote" form.

Standard Length
450mm before being sewn. Custom lengths available.
Product Highlights
Not all lanyards are suspended around the neck! You can also choose the very unique wrist strap lanyards to carry your ID cards, swipe cards or any other important thing you need within reach, literally!
What Are They?
Simply put, it's a cord or strap sewn into a loop and worn around the wrist and that has a hook or clip attached. There are multiple attachments, and a customer's choice depends on how they will be used.
Why Choose Wrist Strap Lanyards?
Having your company logo imprinted on custom lanyards increases your brand visibility. You may use them in seminars, trade shows, and group meetings among other corporate events. Also, custom wrist lanyards are usually cost effective compared with other types of promo items.
Wrist strap lanyards are an excellent option for employees who like attaching their lanyard to belt loops, handbags, keys, and other items. A slightly different take on the traditional lanyards, the wrist strap makes this product highly functional. Your team members will appreciate the useful clip and will find they use their lanyards for more than just carrying personal identification! Have your company's logo printed on the fabric to create a promo product that represents your brand effortlessly. Never has promoting one's company been so easy and beneficial to the employees! This is an excellent product for company giveaways and promotional parties as well.
That are many advantages to choosing wrist strap lanyards, here are the main ones:
Wear the lanyard almost like a bracelet which makes it extremely convenient to carry attached items
All the same colour and print options as standard neck lanyards
Large range of clip and fitting options suited to the item you want to carry
Adjustable lengths so the lanyard can be worn loosely or snug
It is also true that it is extremely difficult to forget your wrist strap lanyard because you will feel the absence of the strap on your wrist if and when you walk out without it. A wrist strap lanyard is also extremely sporty looking so you can easily use it during various kinds of sports events. Since it is such a small item, people would love to hold onto it as a memento as well.
Increasingly, companies require employees to have photo ID or key cards at all times, which has led to a high demand for Wrist lanyards. A lanyard holds keys, a badge, or an ID without affixing anything to the user's clothing, and they are a great way to get the business' brand in front of potential customers at trade shows. With promo wrist lanyards, it's easy for a customer to add the company's name, logo, and contact information. Here, readers can learn about them and their benefits in the business world.
Promote Your Business with Wrist Lanyards
Printed wrist straps make ideal promo items because of their high visibility and low cost. Not only are they great promo tools, in many places, they are a necessary part of a work uniform. Lanyards make it easy for authorized personnel to gain access to off-limits areas of a building, and they make it easier for event organizers to control admissions.
How are Wrist Lanyards Used?
For short-term usage with trade show and conference badges, a lightweight lanyard with a split-ring attachment can easily hold a badge pouch. Full-colour options can be personalized with detailed text and photography, and sturdy options with breakaway clips can hold up to long-term use with keys, cards, and ID badges.
Here are just a few of the places where wrist lanyards can be used:
College students: An ID is one of the first things a new student gets when arriving on a college campus. With a custom printed lanyard, a company can potentially put its name in front of thousands of people per year
Event staff: From concerts to football games, staff members need special badges to get backstage or on the field. With a quick display of an ID badge, a staff member can access secure areas, and a lanyard makes showing ID convenient and easy
Across Canada, wrist strap lanyards are used in a variety of industries. An understanding of the benefits of custom promo products is important to correctly implement them into your advertising campaign. As a business, if you take the time to learn what your customers need as consumers and then give them a promo gift that can add value and benefit their day to day lives. Grab this chance and order wrist strap lanyards from Dynamic Gift Promotions Canada, the leading promotional products supplier in Canada and take your business to the top.