Open Ended Lanyards
More Views
Minimum Order: 50

Discounts may be available for larger order quantities!

Priced from

$0.63

to

$3.04

Pricing may vary based on quantity, print and delivery requirements. Contact us for your personalized quote today!
Product Highlights
Available in 10mm, 15mm, 20mm or 25mm widths
Choose from any of our lanyard materials
Screen print up to 5 colours, but we recommend dye sublimated lanyards for designs with more than 3 colours
Rapid production and delivery time
Customize with fittings and clips
Suited for a wider, more comfortable fit than a standard lanyard
Fittings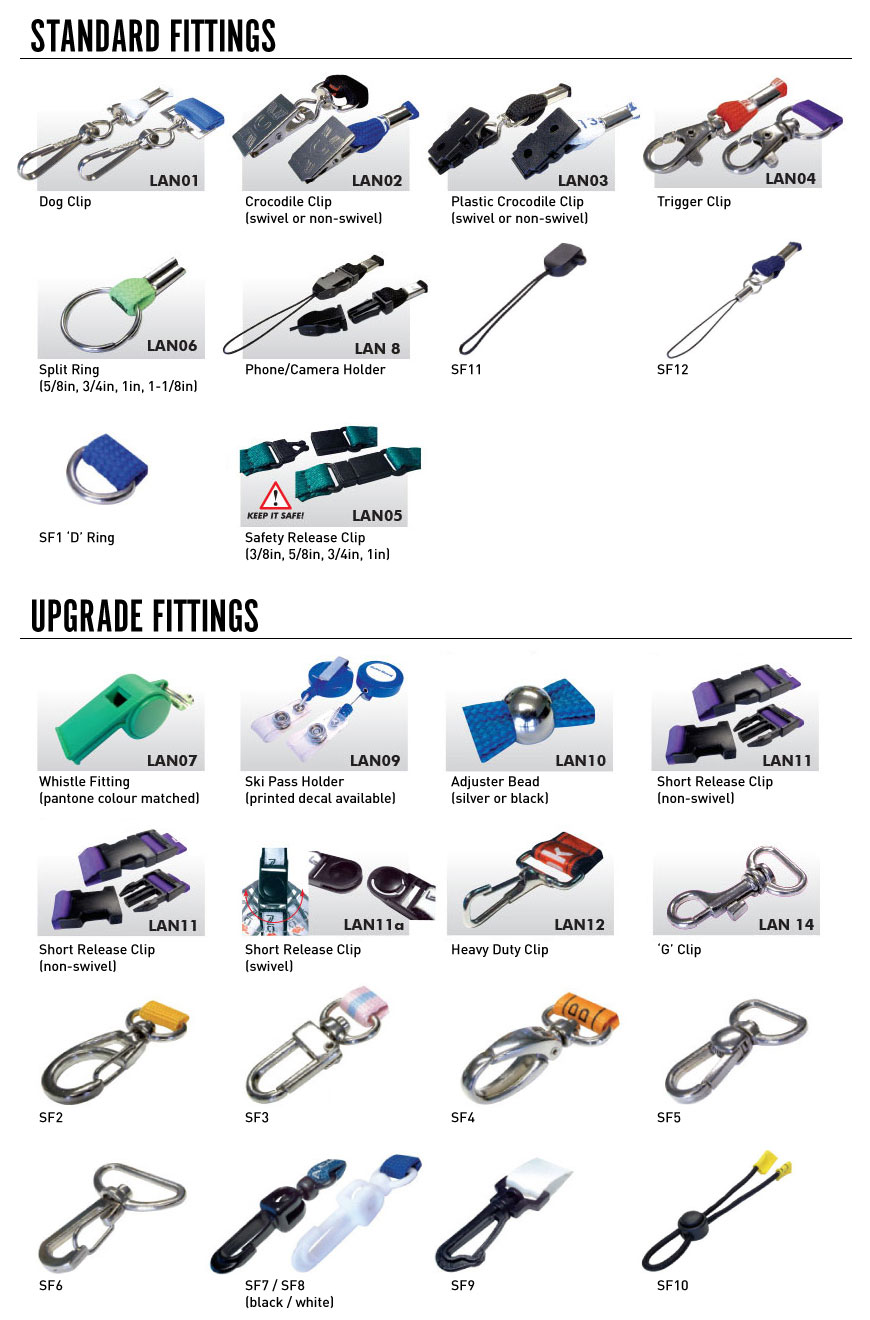 Colours
In Stock Material Colours
Please NOTE! Other material colours are available. However a pantone dying fee may apply. Additional Print & Material Colours
Browse our pantone chart for a full range of custom dyed pantone material and print colours. Sizes
Material Widths Available

Standard Length
900mm before being sewn. Custom lengths available.
Description
Custom lanyards provide many uses, the most notable being an easy method of carrying ID for employees. They can also be used to hold other essential items, and make displaying company branding a breeze. You won't regret choosing this wonderful and affordable option to give your team with a product they will truly appreciate.
The Benefit of Open-Ended Lanyards
Open-ended lanyards are available in all our standard widths: 10 mm, 15 mm, 20 mm, 25 mm (3/8 in, 5/8 in, 3/4 in, 1 in). The standard length is 900 mm before being sewn, but we can also custom cut the length to suit your needs. Take lanyard customization to the next level by choosing a standard colour from our palette or even Pantone match directly to your corporate brand colour!
With all our lanyards, you can choose fittings suitable to your needs. We carry many different kinds of standard and special fittings and can even source a custom fitting if you don't see what you need. Choosing the right fitting is important for securing attached item(s) and keeping your hands free. These lanyards are designed in a way that they can be worn virtually anywhere, to secure documents, cameras, mobile phones and more!
Popular Addons
Popular addons and extras
Lanyards are not just for promotional purpose they serve to secure and protect your restricted areas and VIP areas. The below items are all designed to attach to our full range of lanyards. These identification carrying solutions and printed ID options are perfect for conferences and events where security is critical.
Priced from
$0.63
to
$3.04
Pricing varies based on quantity,print and delivery requirements.
Contact us below for yourpersonalized quote today!
Frequently Ordered Together