Effectively Choosing (and Using) Promotional Items
Every business has to use advertising to remain relevant and familiar to their potential customer base. Even globally recognized brands continuously run huge marketing campaigns even when they have made no changes to their products or updated any of their services. This is necessary because it is easy to be overshadowed by the competition or forgotten about by even loyal customers. Along with traditional print and media advertisements many businesses also use Promotional items as well. This type of advertising is used in nearly every industry and by companies of all sizes. Free items are loved by everyone and they are a guaranteed method of getting noticed and being remembered.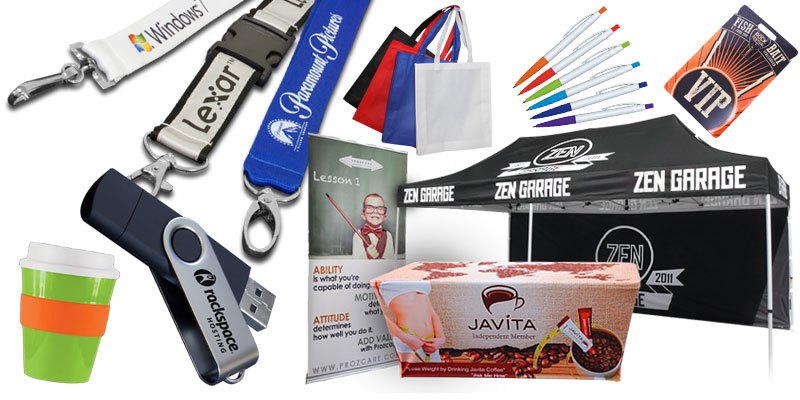 Choosing Promotional Items
An endless array of products are available for use as promotional gifts, but your money is wasted if the item is not useful or appealing to the recipient.
Merchandise that looks outdated or has no purpose is unlikely to be kept long enough to provide any value. Companies have the most success when they choose functional, popular products that are inexpensive. Common choices include our custom USB drives and embroidered caps as they are worn daily, pens and stationary items are hot property too. These items are easy to find and to personalize, but they are only a small selection of what is available. People will retain any item longer if it provides them with a service, is easy to travel with or is something they want to display in their home or at the office.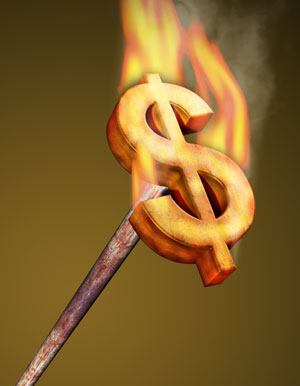 Adding Your Brand
No we don't mean the old school cattle brand, We just liked that picture. The most effective Promo items are those that appeal to the customers that the company is seeking. A garage may pass out branded tire gauges, a medical facility could offer hand sanitizer with a branded sticker and a computer repair shop can send out USB drives. The item should be appealing, allow the company to add their name, logo and contact information and be something relevant to the product or services the company supplies. Something that has no relevance or is inappropriate to the person that receives it could have the opposite effect of what was intended. There are some exceptions to this rule, especially when the items are used as holiday gifts or are handed out during a local event.
Distributing the Product
There are numerous ways to distribute gift items to former, current and prospective customers. Many businesses reserve their promotional products to use as trade show giveaways. Trade shows are a great opportunity to hand out samples and gifts, but since most companies only attend a handful or less each year it restricts the number of people they reach with this type of advertising.
Sponsoring local events and providing promotional products for gift bags at the event are helpful. Consider ordering custom items solely for this purpose. For example, handing out bottled water with branded labels to runners at a charity 5K shows community spirit, provides people with something they will remember and is fitting for the event. Set up an attractive display at fairs or in the mall.
We put this into practice ourselves and are heavily involved with local sporting events and fundraising activities around Cambridge and surround zones.
Ask for permission to put up a table at the event. Consider these opportunities to be a type of small, personal trade show. Include free gifts for anyone requesting more information or scheduling an appointment. Send out gift items with Christmas cards to previous clients or include something small when someone requests an estimate. A display of pens on a reception desk helps to remind customers of their experience and provides them with the contact information they need to make their next appointment.
Bonus link: 50 Helpful resources for planning and promoting an event
Using Materials Wisely
Smaller companies that are finding it difficult to afford promotional items in addition to all of their other expenses need to look for ways to use what they have more effectively. Retail shops could offer unique branded shopping bags that customers will want to keep and reuse like a non woven tote bag. Restaurants could provide reusable take out containers with their logo. This method makes every promotional item functional for both the business and their customers. However, it is important to realize that even the cheapest giveaway item can have impact if it is done correctly. Simple and very inexpensive items like magnets, chip clips and even temporary tattoos have been successful for some organizations.
Bonus link: Marketing on a shoestring on NasDaq
Promotional products typically advertise to many more people than just the ones that are given the items. Promotional pens are left behind in shops and restaurants for others to use and take home. Branded clothing is viewed by every person that the wearer meets. Calendars guarantee at least 12 months of exposure to everyone that is in the room where they are displayed. These items are a feel-good gift item when initially passed out and act as an advertisement for as long as they are in use. Because they have the potential to be seen so frequently and by so many people they should always be carefully chosen and customized. Make certain the company name and contact information is legible and the product is visually appealing.
Read to browse promotional items? Visit our home page and begin your promotional adventures today!