Since the Baby Boomers, never has there been a generation bigger and with more purchasing power than all the previous generations before – we are talking about Millennials or Gen Ys.
As people born in the late 80s to 90s become the prime consumers, they are projected to have a spending power that will be $1 Trillion plus, by the year 2020. Millennials are those born somewhere between 1980 to 2000, depending on what you are reading. They differ significantly from previous generations in their fervor for technology and branding.
Marketing to this group has posed many new challenges for companies since the seismic shifts in our mode of communications. One thing that has remained true, however, are the trends in promotional or marketing materials that are physical entities for a consumer to see and feel with their hands.
Looking at the buying patterns and promotional product trends of these next few years, we can see that there is a high demand for brand products as promotional merchandise. Here are our top 5 trending promotional products that you should consider for your next marketing strategy.
1. Branded Clothing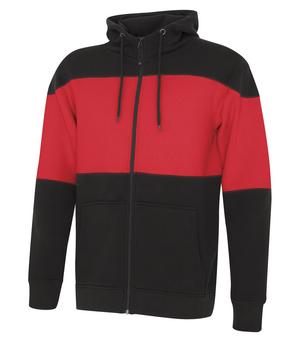 Corporate gear such as T-shirts and hats have had a long-standing staple in marketing and brand strategies. But as we all know, outside of an event or an actual workplace, people are not very likely to wear such branded clothing anywhere else during their leisure time.
Marketers should consider the trending aspects of lifestyle changes and needs of your everyday Millennial consumer. Branded clothing that includes dry-fit shirts, windbreakers, and sunglasses are a few of must-have items on a Millennial's wish list. You will be hard-pressed not to see them sporting your branded items at the beach, a marathon, or some type of social event with many eyeballs that will see these branded pieces.
2. Personal Health Products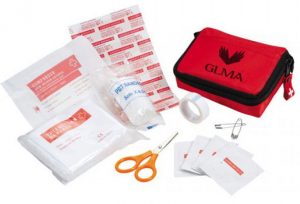 Millennials care very much about their health, whether that's anything to do with their fitness or what they consume on a daily basis. A huge trend as of late is personal health items such as non-BPA water bottles, fitness trackers, and meal-prepping tools.
As this new consumer generation care a lot more about exercising and eating right while being social about their efforts, branded personal health products are in much higher demand as a marketing merchandise than ever before. Investing into personalized items like these will attract referrals to your business as they are brought to gyms and workplaces among Millennials.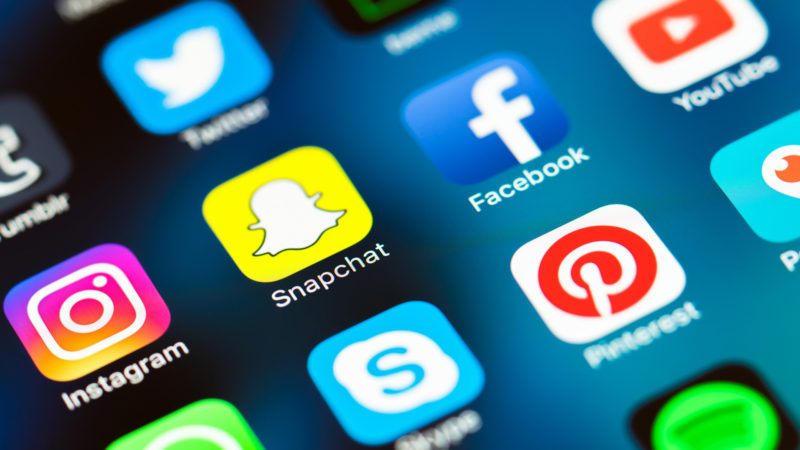 3. Products that Social Media Stars Promote
Social media has brought on a complete 180 turn on how marketers need to strategize to their customers and potential customers. Millennials are highly influenced by their peers on their purchases, especially those they follow on social media and regard as an authority figure in things they are interested about.
Whether that is a makeup guru or fitness enthusiast, Millennials are loyal to the cause and interests of social media stars. Companies need to acknowledge these relationships and invest in creating collaborations with someone with a huge following. It can be as simple as having a branded piece of clothing or phone case. Generation Y look to these influences for validating their purchases, and it can be very effective to engage with them through who they look up to on social media.
4. Bright Coloured and Unique Materials
Also trending with Millennials are stand-out designs and colors that are catchy to their eyes. Anything that makes the consumer feel like the items are personalized to them with bright colors and unique materials are a huge hit as promotional merchandising.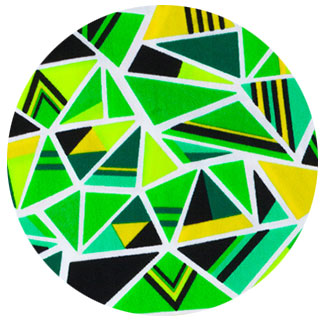 Promotional items must be fun and eye-catching, but at the same time, not "salesy," otherwise, it will just end up in the trash versus being used publicly. Millennials are naturally social butterflies that love to use their items in populated areas and large settings where there are a lot of people. Remember these behaviors when you are considering what to use for your companies marketing merchandise.
5. Must Have Techie Items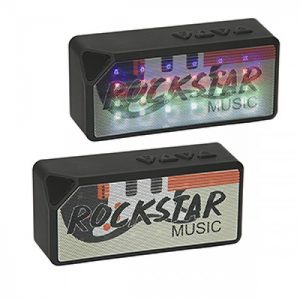 The biggest promotional product trends in the last few years and in the next few years have undeniably been the demand for technology-related promotional merchandises. It is the top category of promotional products because of their usefulness; from Bluetooth speakers, selfie-sticks, to USB fans that plug into your phone's charging dock.
The ideas for branded techie items are endless, and by giving your customers a technology product that is useful, they are more likely to hold on to this keepsake for a lot longer. As mentioned earlier, Millennials are more apt to help you generate brand exposure through their aficionado for social gatherings and events.
The Key Takeaway
Given that Millennials are very different in their purchasing decisions than previous generations, it is imperative to generate new and unexplored strategies to market to this group. Public opinion is critical in this digital age, and by providing functional and eco-friendly merchandising to the Millennial group, your company can stand out to gain the trust of this emerging consumer group. Got any other promo product ideas? Let us know in the COMMENTS section!