Modern businesses sometimes fall into the myth that the only marketing you need is digital. But the reality is that plenty of traditional forms of marketing are still alive, well, and essential to your company's success. Learn about a few of the best branded marketing materials that your business needs to have at all times.
1. Business Cards
One essential branded marketing products that every company always needs to have on hand are business cards.
In the age of the internet when everyone connects through social media, business cards can seem outdated. But if you do any face-to-face meeting with clients, partners, or anyone else related to your business, business cards are a must.
Without them, the people you meet will have to remember your name and possibly guess the spelling to find you or search for your business. If your name is a common one, even with the right spelling, locating you can be a challenge.
Having a business card with all of your contact information, your website's URL and other contact information can eliminate this dilemma.
2. Promotional Products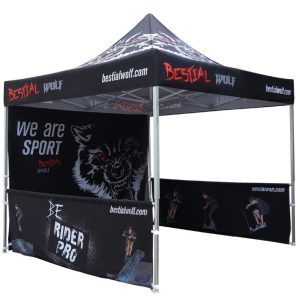 Promotional products are a fun way to spread your brand's name and boost awareness of your company.
Branded marketing materials like stress balls, pens, and koozies are great for handing out at trade shows, to visitors to your office, and anywhere else that you network.
The recipients of your branded materials will appreciate a useful or fun item. Every time they use it or look at it, it'll remind them of your brand.
3. Signage
If your company has a brick-and-mortar location, then branded signage is a must.
Only putting your name on your building isn't enough. Including your brand allows potential customers to build brand awareness.
That way, when they see your logos and branding elsewhere, like print ads or emails, they'll recognize that it belongs to your company.
4. Print Advertisements
If you think that digital marketing has replaced print ads entirely, think again. Studies have shown that a large percentage of the population still receives and reads magazines, newspapers, and other print materials.
Including your branded logos in print advertisements in magazine or newsletters related to your industry and in local materials can be a great way to spread localized, streamlined brand awareness.
Choosing the Right Branded Marketing Materials for Your Business
Now that you know a few of the best-branded marketing materials that you can choose from, its time to pick the right ones for your company.
If you network face-to-face, or even if you don't, business cards are always a must. You never know when you might meet someone while running out to get coffee and want to exchange information.
If you attend trade shows or have regular visitors to your office, then promotional materials are an excellent choice too. Branded signage and print advertisements are a must for spreading brand awareness.
If you're still wondering whether you need branded materials, click here to learn more about how branded merchandise is changing marketing for the better.