Tube Polyester Cord Lanyards
Minimum Order: 50

Discounts may be available for larger order quantities!

Priced from

$0.63

to

$3.04

Pricing may vary based on quantity, print and delivery requirements. Contact us for your personalized quote today!
Product Highlights
Available in 10mm, 15mm, 20mm or 25mm widths
Edge-less material means very comfortable to the wearer
Excellent solution for conferences and events
Screen print up to 5 colours, but we recommend dye sublimated lanyards for designs with more than 3 colours
Rapid production and delivery time
Customize with fittings and clips
Fittings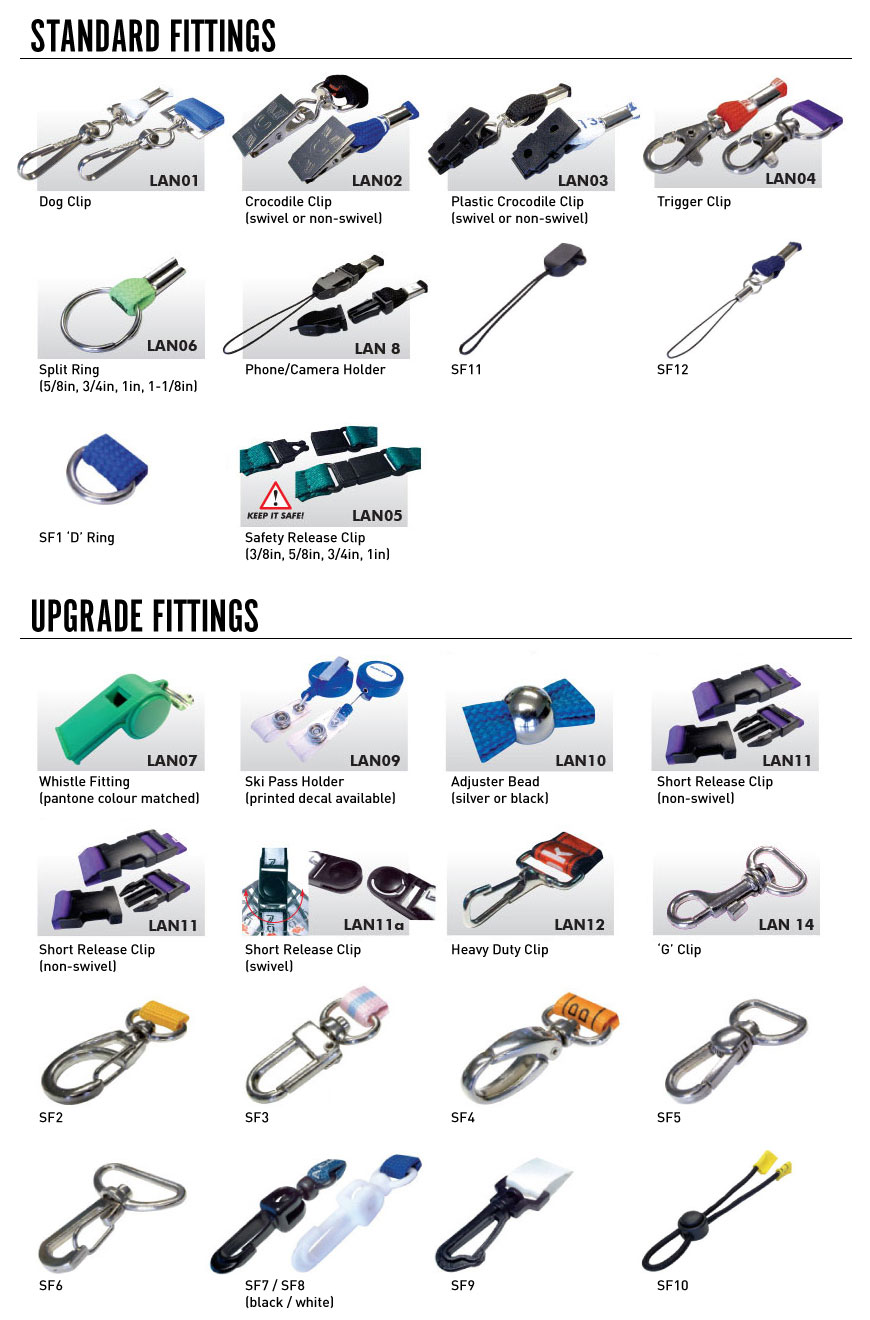 Colours
In Stock Material Colours
Please NOTE! Other material colours are available. However a pantone dying fee may apply. Additional Print & Material Colours
Browse our pantone chart for a full range of custom dyed pantone material and print colours. Sizes
Material Widths Available

Standard Length
900mm before being sewn. Custom lengths available.
Description
This product is perfect for your employees who may have to wear lanyards all day long. Polyester tube cord lanyards are manufactured from a seamless polyester which has no rough edges, making these lanyards super comfortable, your team will forget they're even wearing them! Available in a wide variety of colours, these useful lanyard cords make working in a professional setting a breeze. Your team will always have their ID on hand and easily accessible. With the added option of printing your logo or motto, these custom lanyards are also very suitable for promotional giveaways or thank you gifts for valued clients. Promote your company with comfort and style, and your entire team will appreciate your thoughtfulness.
Printed Polyester Cord Lanyards, Highly Affordable & Durable
We can make your personal favourite shade with pantone dying, which is also available. If you want your company name or your logo to be specifically posted, it can be printed along the entire length of the lanyards, which is, by standard, 900mm before being sewn. The length can also vary according to your particular desire. These lanyards come in standard widths of 1/2" and 2/3" (10 and 15mm). Every lanyard includes a fitting — dog clip, split ring, crocodile clip, trigger clip and more — depending on what it will be used for. Being made out of polyester, they are easy to wash and hypoallergenic, which means they will not cause any irritation on the skin.
If you decide to try them out this year for gift season, they will serve you as well as their recipients. To them, each lanyard will be a covenant little helper with some everyday issues — as an ID carrier, mobile phone or key holder, and more! The polyester is especially durable and firm, so they can even hold a tablet or a camera. To your convenience, tube polyester lanyards printed with your name or company logo on them will be everywhere, on the street, in other companies and public places. Sleek in design and rich in looks, tube polyester lanyards will give you a presentable appearance.
Popular Addons
Popular addons and extras
Lanyards are not just for promotional purpose they serve to secure and protect your restricted areas and VIP areas. The below items are all designed to attach to our full range of lanyards. These identification carrying solutions and printed ID options are perfect for conferences and events where security is critical.
Priced from
$0.63
to
$3.04
Pricing varies based on quantity,print and delivery requirements.
Contact us below for yourpersonalized quote today!
Frequently Ordered Together