Snap Off Membership Cards
Competitive Pricing

We have the best prices in Canada. Request your 100% free quote today!

Free Artwork Services

Why do it yourself? Leave the work to us and get free mockups before ordering!

Fast Turnaround

Our speedy production helps get your order to you faster! Request rush service to get it ASAP!
Product Highlights
Stand out with a truly unique custom shape and design
Suitable for gyms, clubs, retailers, or VIP members
Product Highlights
Full Colour Digital Photo Print
Product Highlights
Snap off membership cards are used by big companies, small businesses, retail stores, gyms, supermarkets, golf clubs, and much more. They are used as membership cards, rewards card, and they can even be used as smaller clearance cards. These snap off ID cards have a small card with an even smaller card attached to it so it can be snapped off, and put on a keychain. That way you'll always have a membership card with you at all times, even if you happen to lose the original. It can also help stores, and companies save money on replacing cards for their clients, customers, or employees, because they come equipped with an additional card. So if your employee loses the original, they will always have a backup. Do you want to capture your potential customer or prospects attention? Visit us because we have the solution for you. Introducing the snap off membership cards customized with your brand name, message or the logo of your business and you are sure you have the right promo tool. They are used for memberships, rewards, as business cards and even as small clearance cards. These snap off ID cards have a small card with an even smaller card attached to it so it can be snapped off, and put on a keychain. That way you'll always have a membership card with you at all times, even if you happen to lose the original.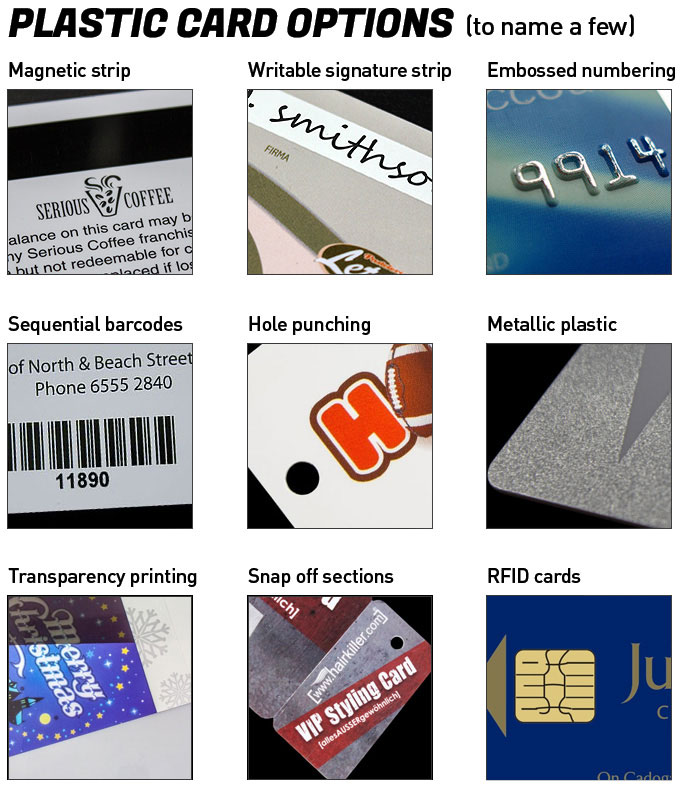 Custom Printed & Promotional Snap Off Card Options
These are small printed membership cards that include an even smaller card attached to it. The smaller part can be snapped off and put on a keychain, while the bigger part of the card can be put in a wallet. This allows your member, customers, or employees to have a membership card (etc.) with them at all times. This feature also comes in handy if the original happens to get lost. Which in return, helps stores and companies save money on replacement cards. The smaller snap off attachment provides a backup membership card.
Custom Membership Cards in a Snap!
These snap off plastic cards are printed using CMYK Digital Printing (Photo Print), which means you will get a clear, vibrant picture or logo. They can be cut to virtually any size that you think would be right for your business.Our snap off cards are made from high quality plastics. They are both durable and long lasting. We can customize your order with any business name, company name, brand name, logo, or graphics that you choose. There are various colours for you to choose from, so you can create a colour scheme that matches your logo or company colours. These particular snap off ID cards are very versatile because they can be cut to any size. So it's not uncommon for them to be used at hospitals, schools, or doctor offices.
Go Branded For More Business Exposure
Customizing these snap off cards with your company name or logo will give your company or brand more exposure, and somewhat of a promotional boost as well. When people wear your snap off card on their keychain, it will draw people to it. Maybe there are people that didn't realize your business offers advantage cards until they saw a snap card on a friend's key chain. People that aren't familiar with your business will be prompted to ask about it when they notice your card. Either way, customizable snap off cards will provide your business with a way to give back to customers, while giving your brand a subtle promotional boost.
We can customize virtually every aspect of these cards. In addition to customizing the colour scheme, text, and fittings, you can also customize other detailed features. Your order of custom snap off cards can be made with embossed numbering, a writable signature strip, a magnetic strip, or sequential numbering. These are the features that determine whether you're ordering advantage cards, gift cards, or something else. Some of the other cosmetic options that are available include metallic looking plastic, keyring holes, RFID cards, additional snap off sections, and transparency printing.
More Benefits of Membership Cards
Complete customization according to your business establishment and its logo, corporate colours and so on
The ability to imprint or implant RFID chips, magnetic strips, barcodes, signature strips and so on onto the snap off tag
Easy convenience by which you can keep tag of a member's account
Snap combo membership cards are also extremely useful when two people share one account. One of them can carry the regular wallet card and the other person can carry the snapped off portion. This is great if your loyalty program uses points to reward clients with free gifts and freemium upgrades. Two people can use the same member number and accumulate points quicker, I know what your thinking. More points means more free things you have to give away, however those clients had to purchase twice as many items to get those points. Two cups of coffee sold are better than one, right?
Why Choose Us For Your Membership Cards?
We pride ourselves on providing our customers with quality services and products, at cost efficient prices. We understand that getting the most out of your money is important in today's economy, and we want to help our clients as much as we can. That's why our snap off ID cards come with a price beat guarantee. If there is another company selling these at a cheaper price, we will lower our prices to beat theirs. The quality of our products will never suffer for our affordable prices. All of our products are manufactured in our own facilities, which cuts out the middleman. That's how we're able to sell you quality products, at low prices.
We have a highly qualified team of professionals that will present a virtual sample of your order to you. You will have to approve the design before it goes into production. We don't want you to feel stuck with an order you're not happy with. We do offer rush delivery services, but please keep in mind that conditions may apply. Some of the customization options may not be available to you, and there may be additional charges. If you already know what you want and would like to know a general cost, you can ask for an online quote. You will receive a quote within 30 minutes after applying for one. If you're not sure which card will be right for your business, you can contact us and we will be able to help you create cards that compliment your business perfectly.
When it comes to snap off membership ID cards, whether kept or passed to someone else, your company name is seen each time it's used. This will cause the recipient to consider you the next time they need a product or service. Order snap off membership cards from Dynamic Gift Promotions Canada, the leading promotional products supplier in Canada and take your business to the top.