Custom PVC USB Drives
More Views
Quality Products at Competitive Prices

We offer quality items at competitive pricing. Brand image
is important, so choose what proudly displays yours!

Rush Delivery Options Available

Order today and get some products in as little
as 2 business days! *rush fees may apply

Minimum Order: 100

Get great discounts on larger order quantities!
Product Highlights
Whoa! custom molded pvc usb drives. Never was there a better way to carry data or present files to a client than with a completely custom made promotional PVC USB. (optional preloaded data available).
Completely custom manufactured to your spec.
Up to 5 colors used in production.
100% free design service.
Truly bespoke promotional item.
Extremely good value for money.
Fittings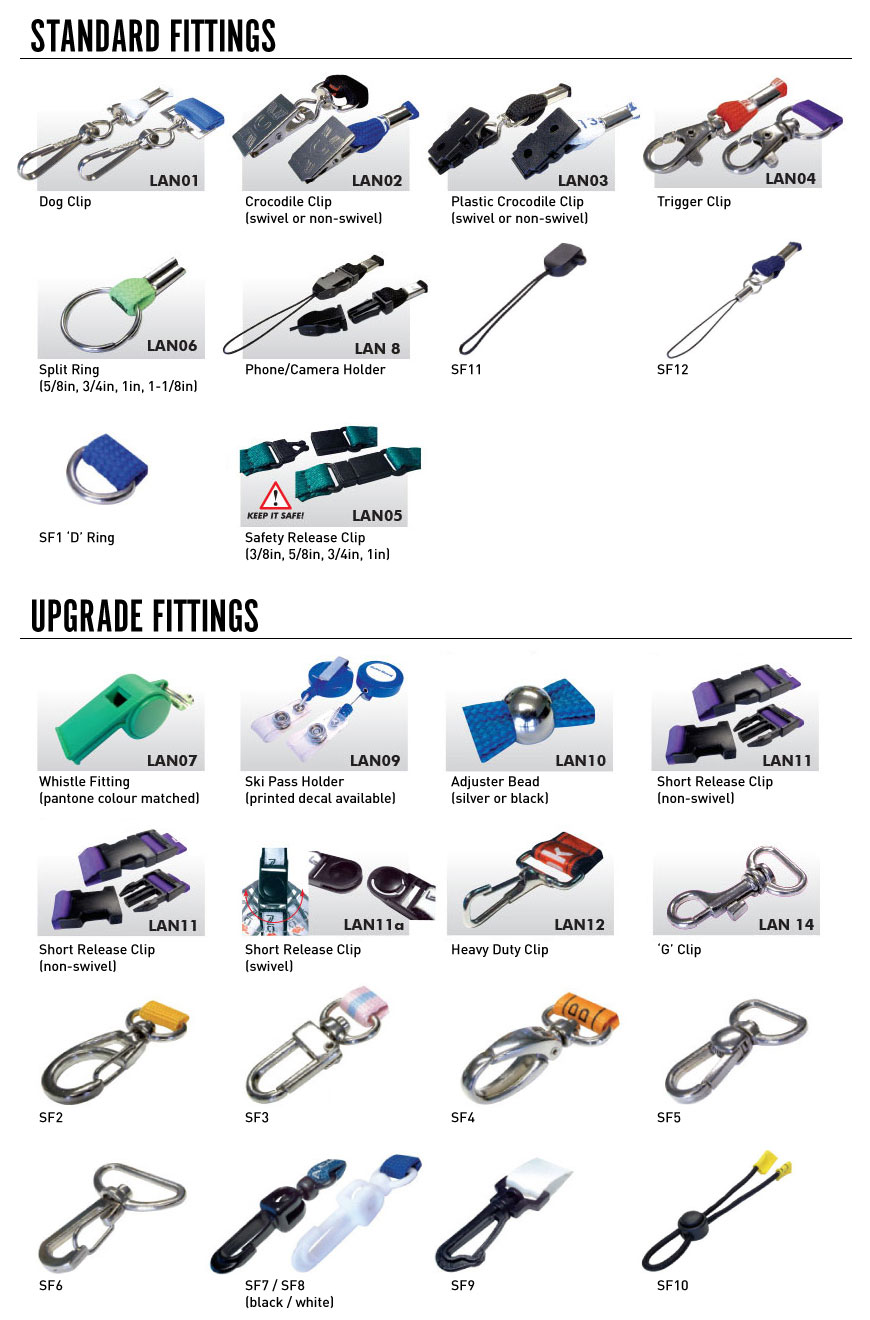 Colours
In Stock Material Colours
Please NOTE! Other material colours are available. However a pantone dying fee may apply. Additional Print & Material Colours
Browse our pantone chart for a full range of custom dyed pantone material and print colours. Capacity Guide
USB Capacity information
Below is a rough guideline of possible file carriage for each capacity that we offer. Please note that these are approximate values only and certain factors such as video compression, audio bit rating and photo size will affect your data carrying capability.
If you would like files pre-loaded to your drives at the time of manufacture then this is a service that we provide, just ask us and we will be happy to provide a recommendation on the best USB capacity to suit your needs. *The below USB capacity listings are for our most popular sizes, we also offer smaller and larger capacity options on request.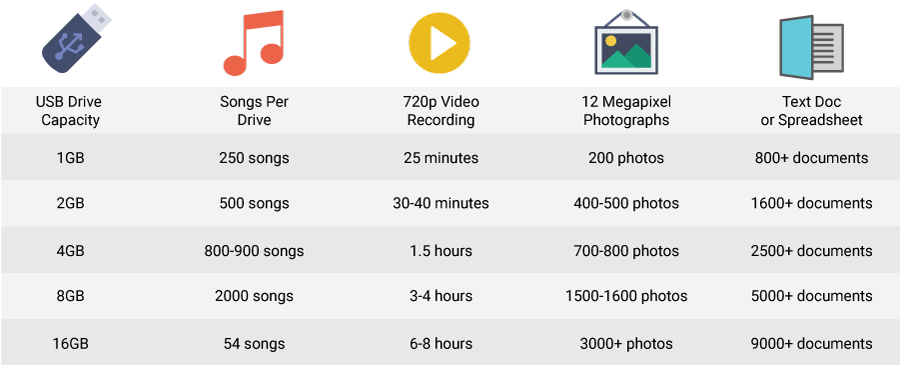 The ultra versatile promo idea
Many people assume that USB drives come in one standard form. This is far from the truth. At Dynamic Gifts, we can take your vision of how you want to represent your brand and create a custom shaped PVC USB drive to match. Custom shaped USB drives gives your business the winning edge in the field of promotional items. Not only are they cool, but USB drives are functional items that prospective customers will use and reuse.
USB drives are great promotional items for any business. They are often utilized by companies in the technology field but is a preferred marketing product for non-technology industries as well. Since you can use any design for a PVC USB drive, it will easily fit into any marketing budget.
Why Order Custom Shaped PVC USB Drives
PVC is critical in the manufacturing of custom shaped promotional products. Not only is it a durable material, but provides the platform for complex designs and a variety of forms, sizes, and dimensions. With PVC as the base material, your choice of colors is not just the standard black or gray. In fact, there is no color associated with your brand that is out of reach for our design team at Dynamic Gifts.
In addition to the unique advantages of PVC, USB drives are also a good pick to market your goods or service for the following reasons:
With the right design, custom shaped PVC USB drives are attention grabbers. Accordingly, they are ideal for trade shows and gaining leads in a competitive marketplace.
You can upload product or company information to the USB drive as another level of marketing.
USB drives are reusable and functional. Accordingly, custom shaped USB drives join the category of promotional products that your customers will cherish.
Custom shape PVC USB drives are great gift ideas not only for customers but also for staff.
Whatever your promotional needs, custom shaped PVC USB drives are an excellent fit. With a well-administered marketing strategy, your brand awareness will increase with this unique and functional promotional item.
Order Your Custom Shaped PVC USB Drive
When you choose to go with a custom shaped promotional product, there is more pre-production work that is required. The team at Dynamic Gifts will work with you to come up with a concept that represents your vision for your brand. Call a sales representative today to discuss your options and pricing for your custom shaped PVC USB drive.
Warranty
10 Year chip warranty
All of our USB drives come with a limited, 10 year warranty against chip failure. Certain conditions apply and need to be taken into consideration including power surges or incorrect use of the USB. We do however guarantee that our chips and components are premium quality, made to last and operate at true speeds.
Chip Types
Samsung, Hynix, Toshiba
Quality standard
Grade A Tier 1 Chip
Est Lifespan
500,000 Write/Read cycles
Data Services
USB Data Services
We offer a range of data pre-loading, locking and encryption services on your request. We can also provide other little touches to your USB drives which can help to make them your own such as custom volume names and drive icons.

Packaging
USB packaging options
We offer various branded or plain gift packaging options for all of our flash drives. We can print your logo onto any gift packaging to match your USB drive and create a completely branded corporate gift. *All USB drives ship standard with our standard card box in an un-branded state.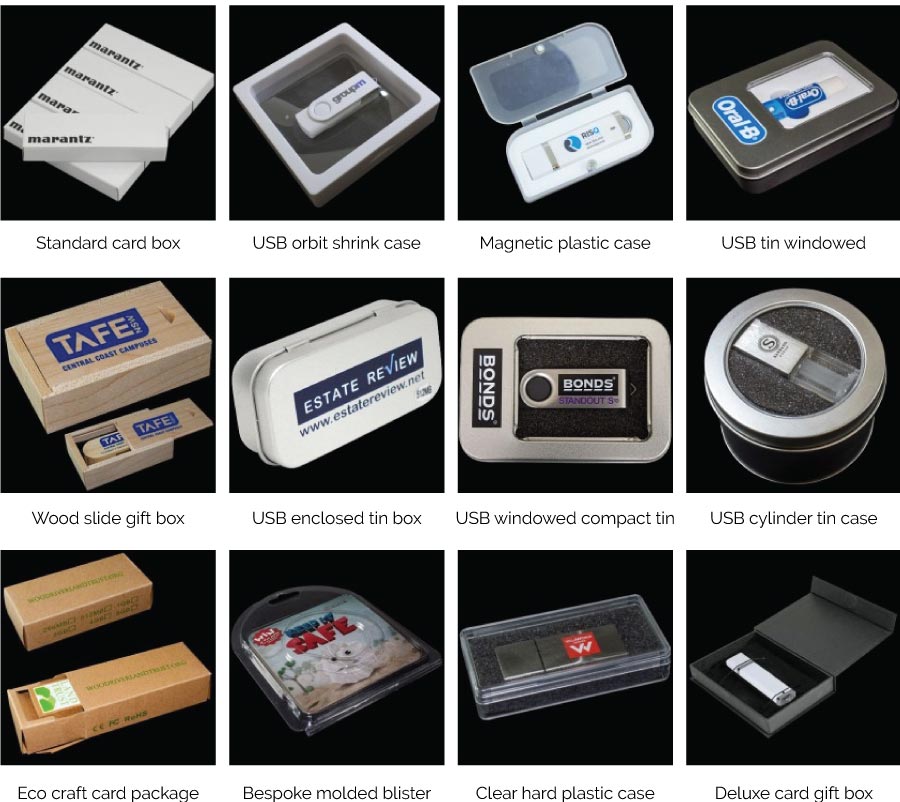 Pricing varies based on quantity,print and delivery requirements.
Contact us below for yourpersonalized quote today!
Frequently Ordered Together