Minimum Order: 100

Discounts may be available for larger order quantities!

Priced from

$0.95

to

$2.90

Pricing may vary based on quantity, print and delivery requirements. Contact us for your personalized quote today!
Product Highlights
Ultra luxurious alternative to standard lanyards
Feels very substantial when worn
Highly durable due to the double material and stitch
Smooth backing stitched to the underside for comfort when worn
Perfect for corporate or VIP clients
Customize with fittings and clips
Designed to fit any of our ID badge solutions
Fittings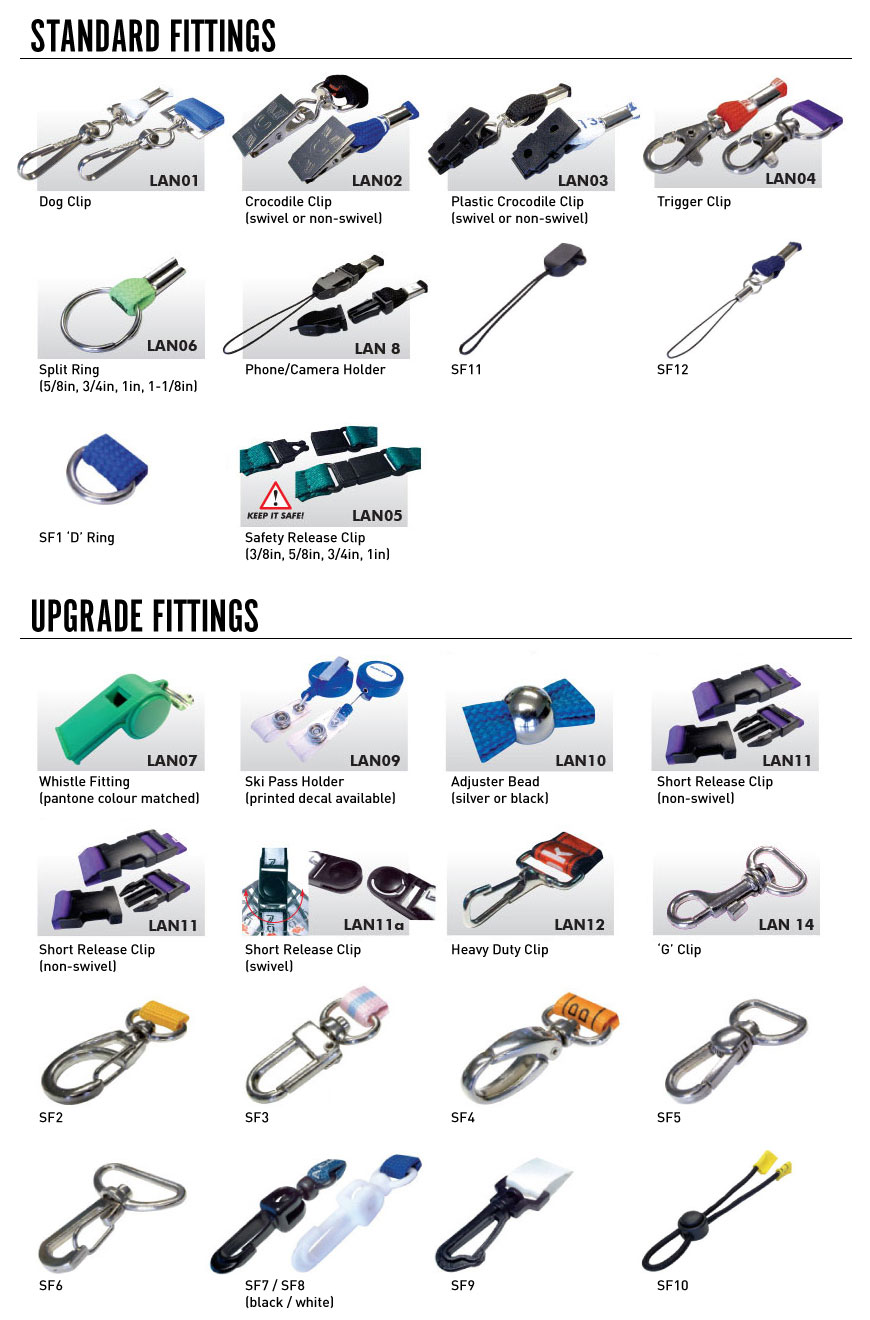 Colours
In Stock Material Colours
Please NOTE! Other material colours are available. However a pantone dying fee may apply. Additional Print & Material Colours
Browse our pantone chart for a full range of custom dyed pantone material and print colours. Sizes
Material Widths Available

Standard Length
900mm before being sewn. Custom lengths available.
Description
Executive woven lanyards have a similar finish to a jacquard weave. Send us your logo and we will weave it directly into the material at the time of production using your choice of up to 4 colours, plus you can get a backing added to veil the stitched underside.
Popular Addons
Popular addons and extras
Lanyards are not just for promotional purpose they serve to secure and protect your restricted areas and VIP areas. The below items are all designed to attach to our full range of lanyards. These identification carrying solutions and printed ID options are perfect for conferences and events where security is critical.
Priced from
$0.95
to
$2.90
Pricing varies based on quantity,print and delivery requirements.
Contact us below for yourpersonalized quote today!
Frequently Ordered Together