Fittings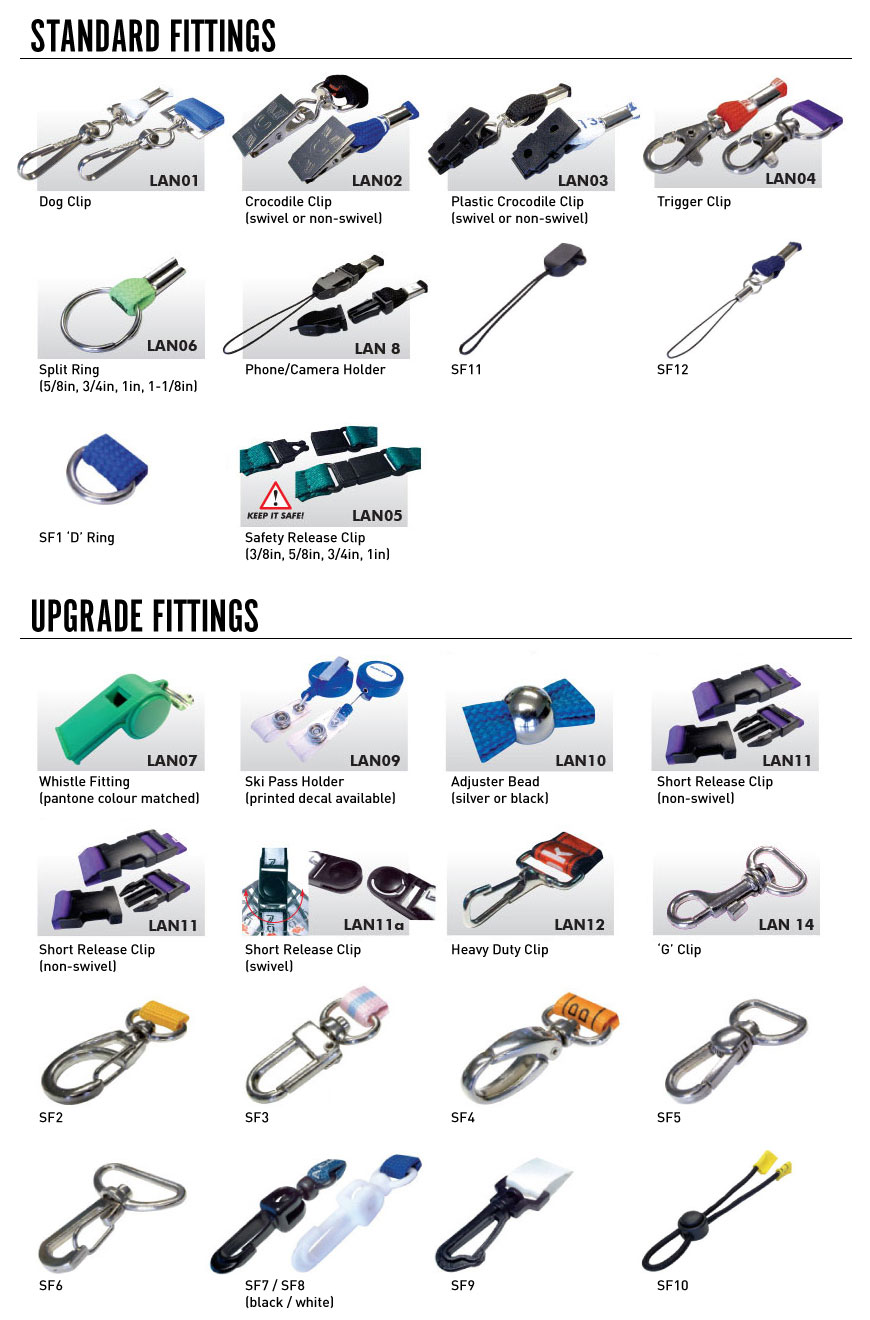 Description
Executive woven lanyards have a similar finish to a jacquard weave. Send us your logo and we will weave it directly into the material at the time of production using your choice of up to 4 colours, plus you can get a backing added to veil the stitched underside.
Sizes
Material Widths Available

Standard Length
900mm before being sewn. Custom lengths available.
Colours
In Stock Material Colours
Please NOTE! Other material colours are available. However a pantone dying fee may apply. Additional Print & Material Colours
Browse our pantone chart for a full range of custom dyed pantone material and print colours. Popular Addons
Popular addons and extras
Lanyards are not just for promotional purpose they serve to secure and protect your restricted areas and VIP areas. The below items are all designed to attach to our full range of lanyards. These identification carrying solutions and printed ID options are perfect for conferences and events where security is critical.
Related Products