Notice Regarding Global Supply Chain Issues
Please note that due to the current global supply chain issues, some items may incur longer lead times. Contact us for details - We appreciate your patience and understanding.
Dye Sublimated Pride Lanyards
Competitive Pricing

We have the best prices in Canada. Request your 100% free quote today!

Free Artwork Services

Why do it yourself? Leave the work to us and get free mockups before ordering!

Fast Turnaround

Our speedy production helps get your order to you faster! Request rush service to get it ASAP!
Product Highlights
Available in 10mm, 15mm, 20mm or 25mm widths
Stunning full colour photographic images and gradients printed
Ultra smooth premium polyester material with a satin-like finish
Customize with fittings and clips
Designed to fit any of our ID badge solutions
Printed in long lasting, fade resistant inks
Looking for a bold yet economic alternative? Try our screen printed rainbow lanyards for a pre-woven 6-colour Pride pattern with your logo printed on top!
Product Highlights
From the options below, just let us know which you would like in the notes section of our "Request a Quote" form.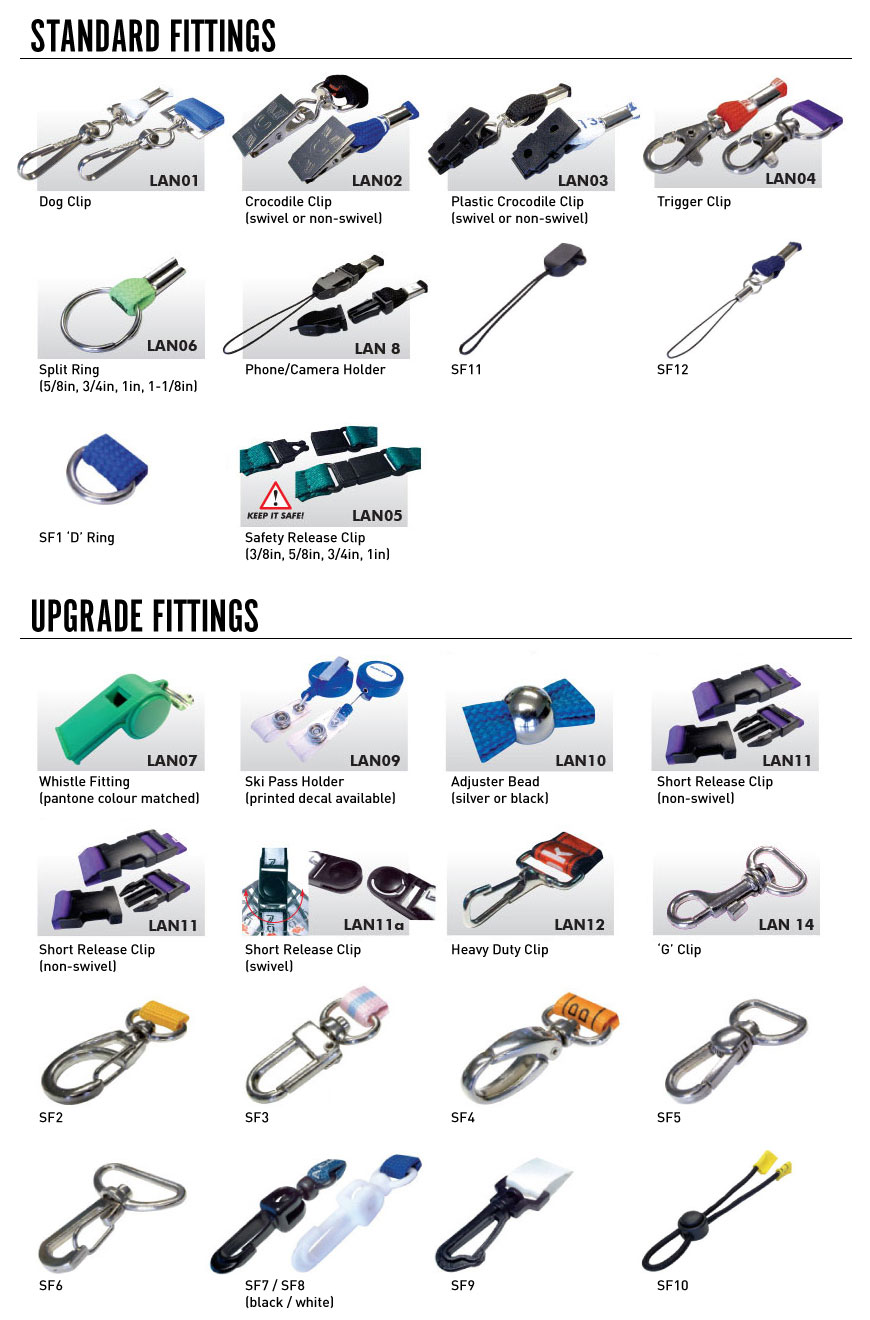 Product Highlights
Material Widths Available
From the options below, just let us know which you would like in the notes section of our "Request a Quote" form.

Standard Length
900mm before being sewn. Custom lengths available.
Product Highlights
Show your Pride and stand out from the crowd with these awesome Dye Sublimated Pride Lanyards!
The Essential Importance of Recognition & Pride
With the origin of Pride being based on a protest, the importance of standing up and joining together to show support is as important now as it was then. Without visibility, there is no recognition and without that, there can be no equality. Today the rainbow colours of Pride can be seen the world over and this prominence is more than just a fashion statement – it is crucial. Choosing a rainbow design is more important than "just having something cheerful", it shows the representation of what your business believes is important.
Why Choose Dye Sub Lanyards?
Custom logo dye-sub lanyards offer your brand the chance to design something as vibrant as you desire. This means your company can get creative when it comes to marketing! Choose colours that represent your business or event. Choose to make a visible tie-in to flag colours and show support for essential issues that matter to your event. Whatever you decide upon, custom branded dye sub lanyards are just waiting for your personal finishing touch.
Why Choose Premium Polyester Lanyards?
Custom branded polyester lanyards not only look great but they are also made from a great choice of material too. Our premium polyester option is ultra-smooth, reducing the chance of skin irritation that can often come with coarser materials. Printed in long-lasting and fade-resistant inks – your custom logo lanyard won't easily fade away to leave your brand looking gloomy any time soon.
How Custom Lanyards Can Help Make Your Event Run More Smoothly!
Did you know that not only do these promotional dye-sub lanyards look great, but they are also practical too! Give your staff a convenient item to display their identification on and help make events and festivals run more smoothly. Give your customers a fun option to carry their pass on for the day in a convenient & hands-free manner. Whatever you need them for, this ultra-smooth polyester material means your product is more than just cheerful - it's practical too.
Choices & Options for Polyester Dye Sub Lanyards
These custom logo lanyards allow a variety of awesome options including:
Unlimited choice of colour and shade options: With custom dye sublimated lanyards, your colour potential is almost limitless! This means you can create something vibrant and unique for your brand, whatever the occasion.
Available in a Variety of Widths and Length Options: These lanyards are available in widths of 1/2", 2/3", 3/4", 1" (10, 15, 20 & 25mm), standard length is 900mm before being sewn, with custom lengths and suitable fittings also available.
Customize with Clips & Fittings: Check out our awesome range of lanyard clip options and fittings available, or contact our staff to find the right one for you. With so much variety you can create what you need, rather than simply settling for "what will do".
They are also washable in cold water (recommended hand wash and gentle treatment). Finally, with polyester being a hypoallergenic material, you can rest easy knowing you are giving out a more comfortable product to those who need it. Don't miss your chance to create some awesome imprinted dye sub lanyards for your next important event – contact us today to get started!
Product Highlights
Popular addons and extras
Lanyards are not just for promotional purpose they serve to secure and protect your restricted areas and VIP areas. The below items are all designed to attach to our full range of lanyards. These identification carrying solutions and printed ID options are perfect for conferences and events where security is critical.