Dimensions
5.77" H
Colours
Black
Branding
Screen Print up to 2 Colours or Laser Engraving: 0.3"H x 1.25"W (on cap - left/right of clip)
Capacity Guide
USB Capacity information
Below is a rough guideline of possible file carriage for each capacity that we offer. Please note that these are approximate values only and certain factors such as video compression, audio bit rating and photo size will affect your data carrying capability.
If you would like files pre-loaded to your drives at the time of manufacture then this is a service that we provide, just ask us and we will be happy to provide a recommendation on the best USB capacity to suit your needs. *The below USB capacity listings are for our most popular sizes, we also offer smaller and larger capacity options on request.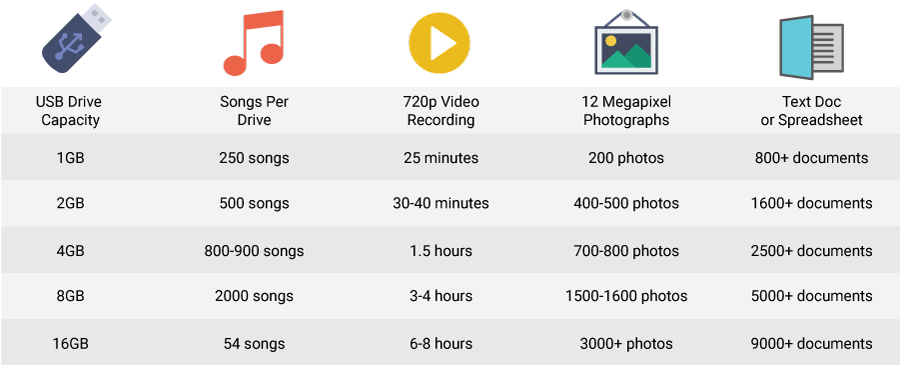 Data Services
USB Data Services
We offer a range of data pre-loading, locking and encryption services on your request. We can also provide other little touches to your USB drives which can help to make them your own such as custom volume names and drive icons.

Related Products